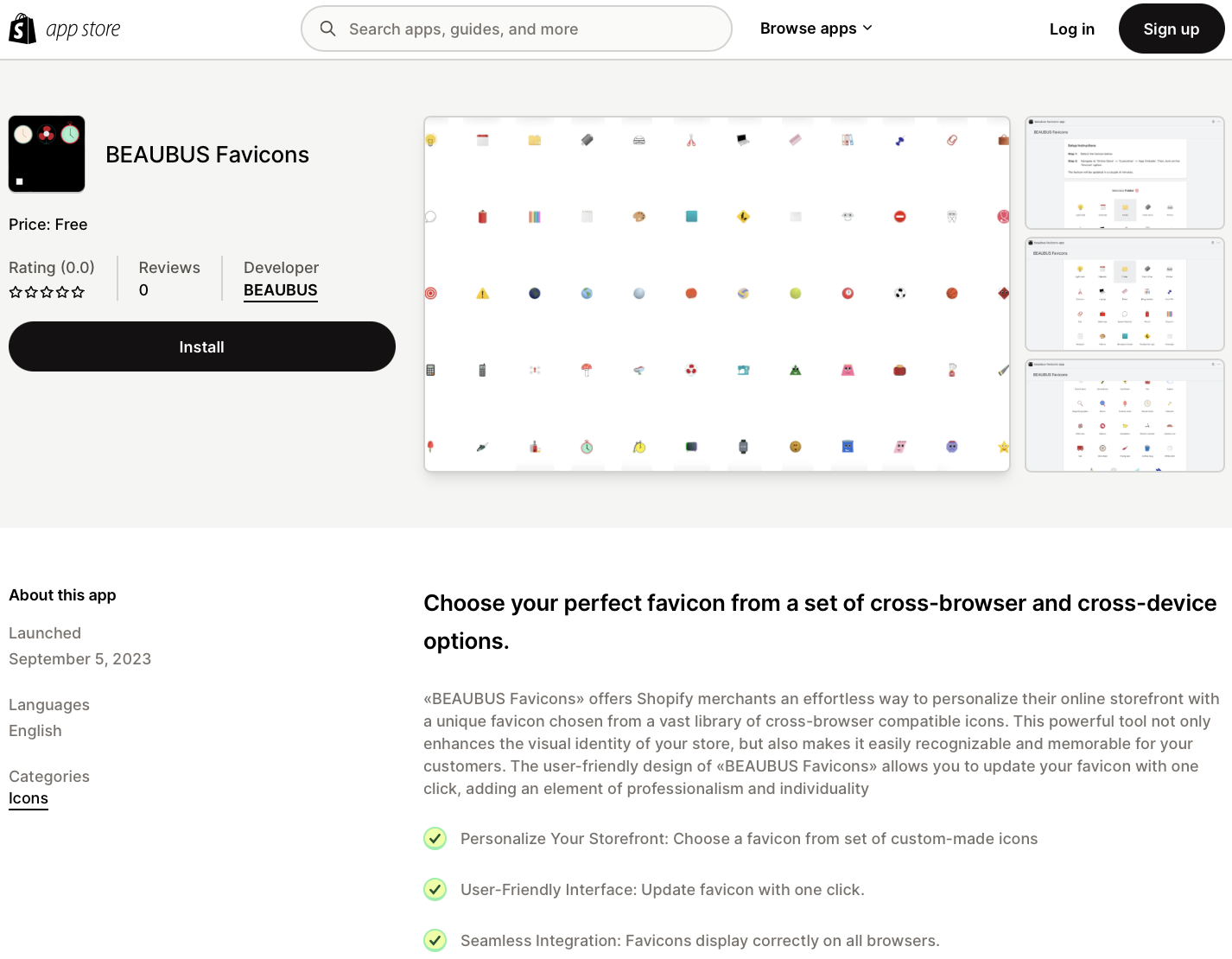 🎉 Excited to Announce: New Free Shopify App
September 6, 2023
🎉 BEAUBUS Patterns reached 30k downloads!
July 10, 2023
In an exciting announcement for designers and developers, BEAUBUS Patterns, the innovative SVG pattern provider, has reached a significant milestone with 30,000 downloads. This achievement is a testament to the growing popularity and the value that users have found in the platform's unique offerings.
For anyone seeking distinctive, easy-to-use SVG patterns, a visit to
BEAUBUS Patterns
could mark the beginning of a more vibrant and engaging digital presence.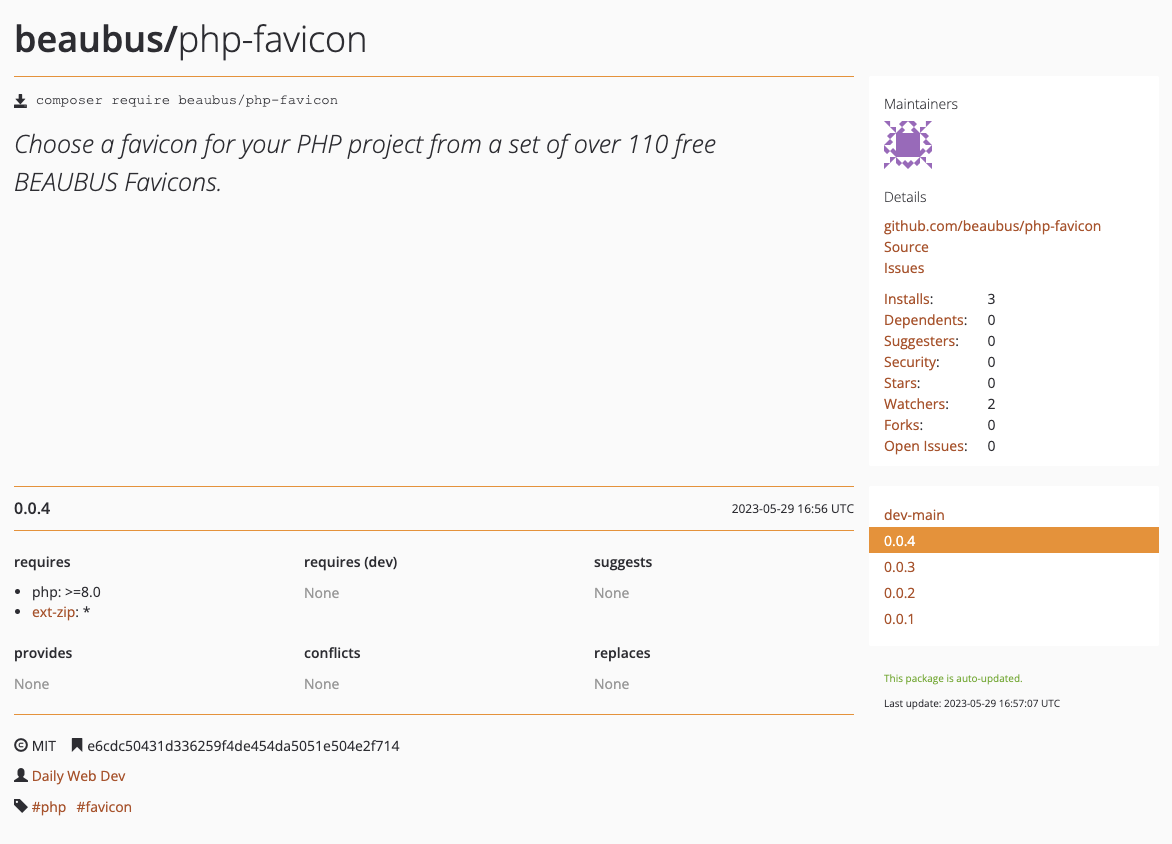 beaubus/php-favicon
May 29, 2023
Just published a new packagist php package:
beaubus/php-favicon
Choose a favicon for your PHP project from a set of over 110 free BEAUBUS Favicons.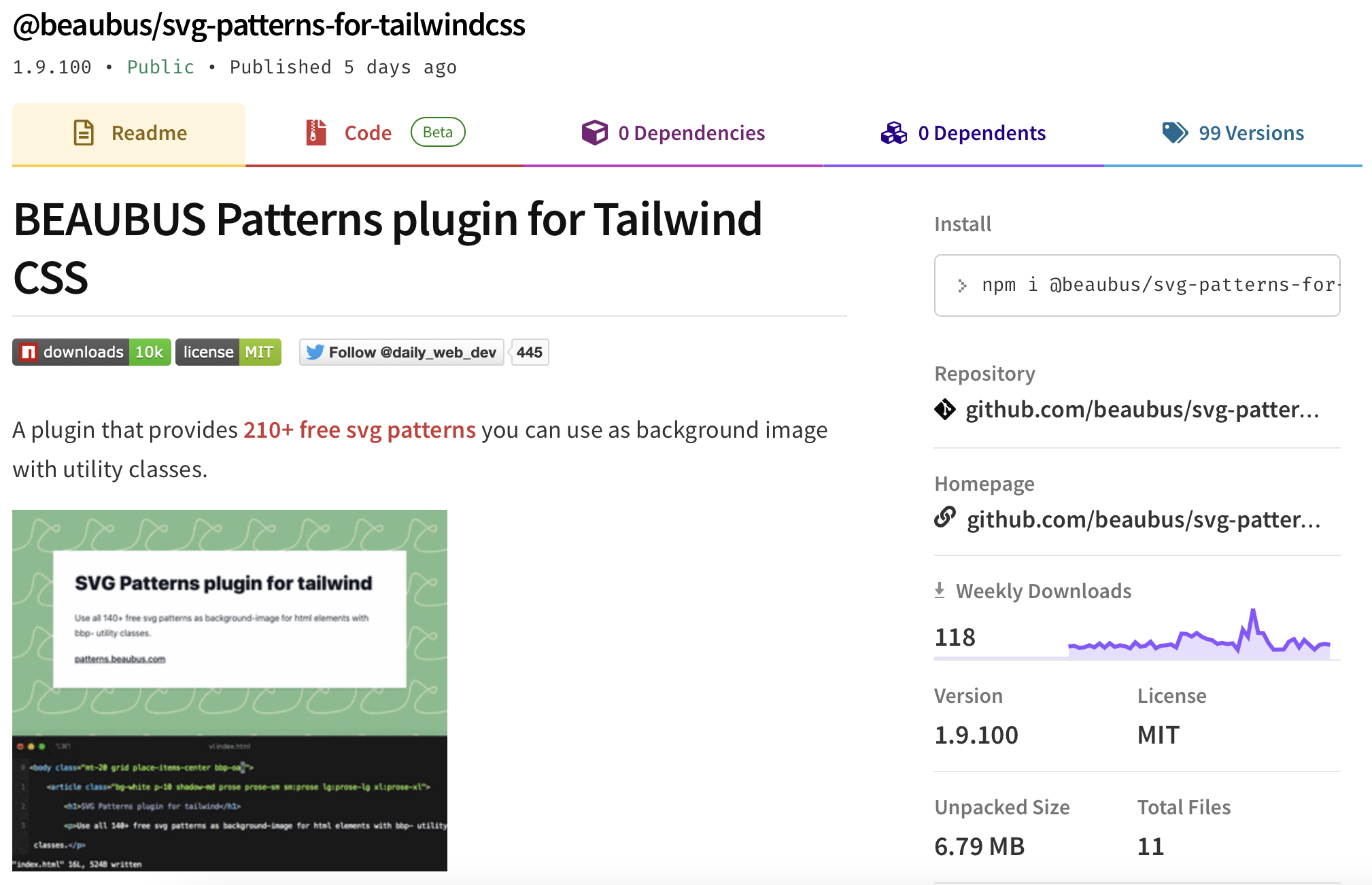 🎉 BEAUBUS Patterns plugin for TailwindCSS reached 10k downloads on npm!
December 25, 2022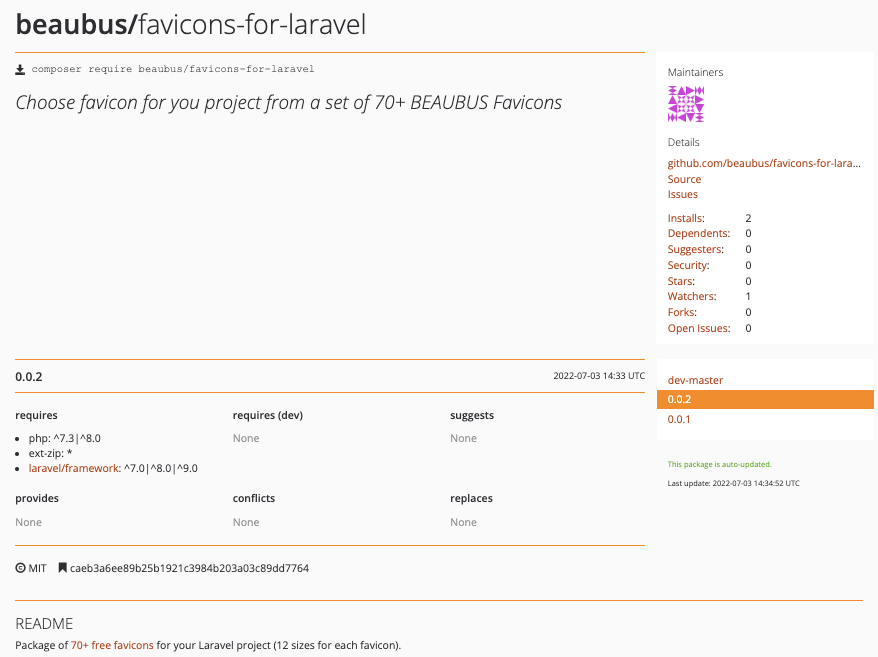 BEAUBUS Favicons for Laravel
July 3, 2022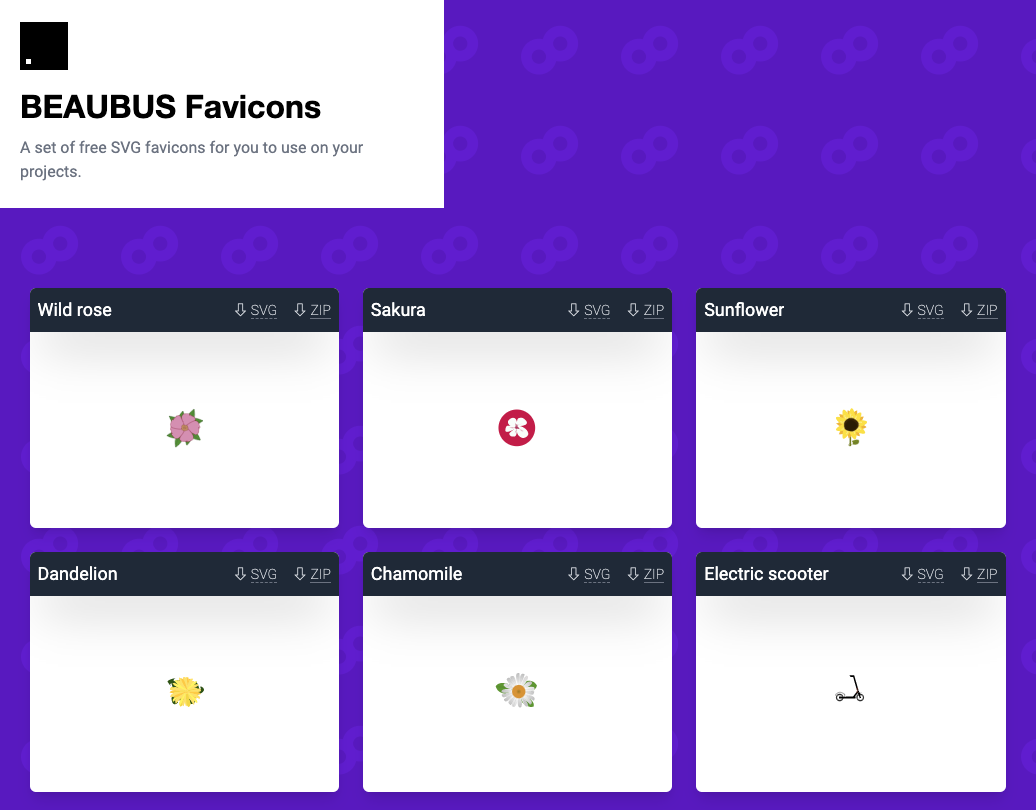 Introducing BEAUBUS Favicons!
May 20, 2022
A set of daily updated
free
hand-drawn favicons.
Check 'em out:
BEAUBUS Favicons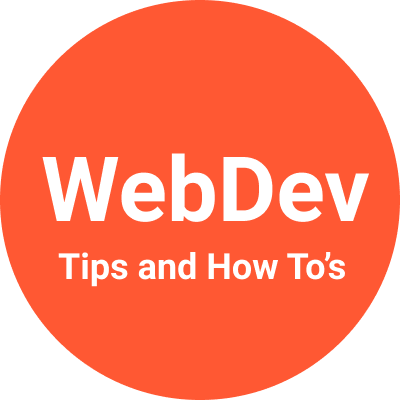 BEAUBUS Blog featured in Feedspot Top 100 Web Development Blogs
February 2, 2022
Demos of all BEAUBUS npm packages on one page
January 16, 2022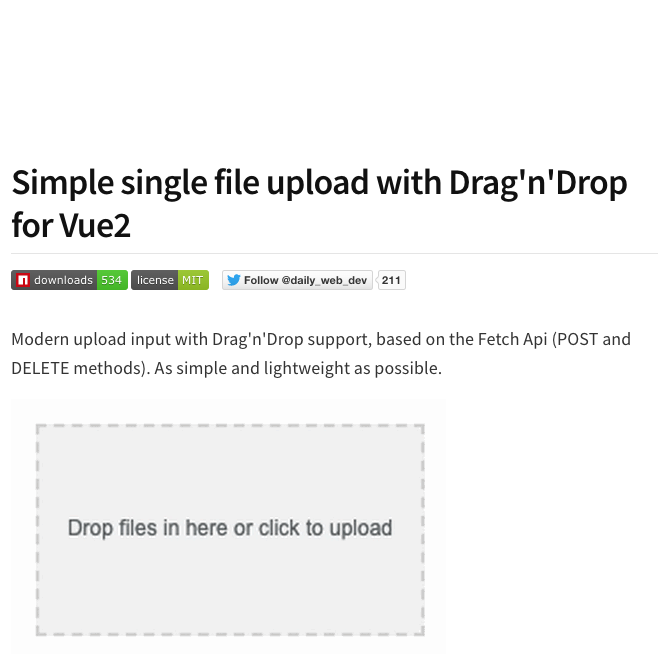 Simple single file upload with Drag'n'Drop for Vue2 and Vue3
November 20, 2021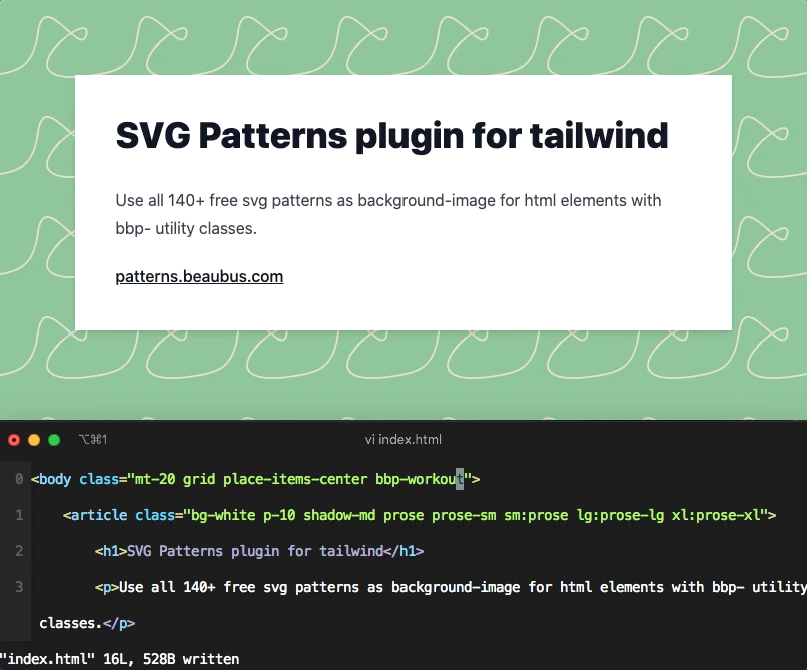 BEAUBUS Patterns plugin for TailwindCSS
September 8, 2021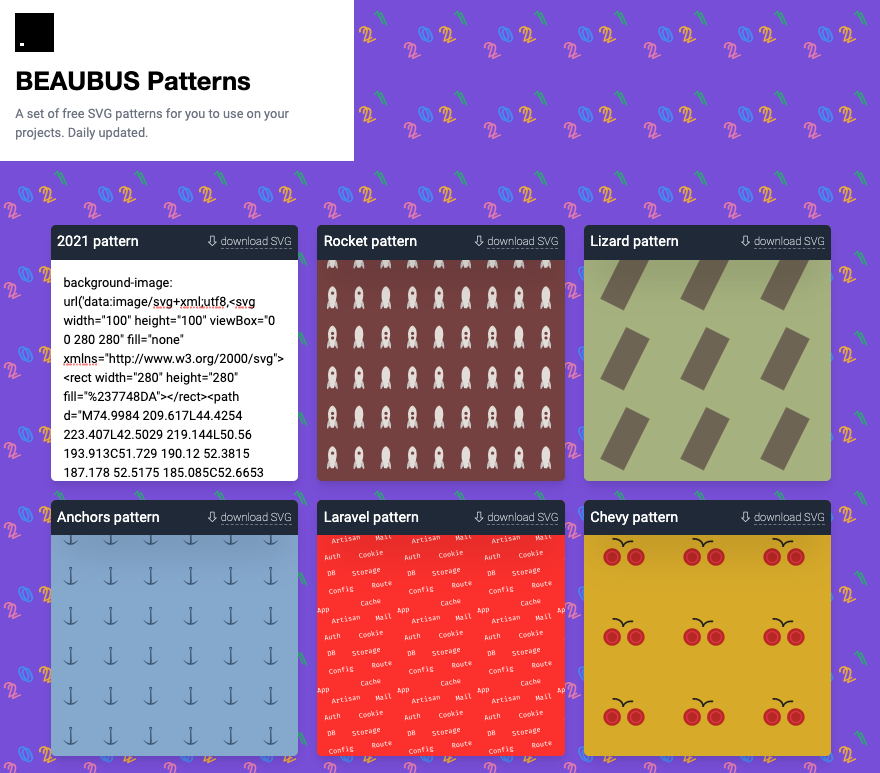 Introducing BEAUBUS Patterns!
January 21, 2021
A set of daily updated
free
hand-drawn SVG patterns. Meticulously optimized to be super easy to use as background-image.
Check 'em out:
BEAUBUS Patterns
Improve your website for FREE!
May 17, 2020
Provide address of your website
here
and we'll create a list of suggested improvements for it! And that's for FREE! How cool is that?
Blog with tags and source code highlighting
May 12, 2020
At first, it would be mostly about full-stack development. Articles about Shell, PHP, Javascript, Laravel, VUE, jQuery, git, and a lot of useful tools and frameworks coming...
Launch of beaubus.com
April 25, 2020
Today is the launch date of our project. A lot of new stuff coming. Stay tuned!
You didn't provide any data, entered invalid email or already subscribed.
Try again. And if you still can't subscribe—write us.
Address successfully subscribed!
Subscribe to our newsletter
If you provide url of your website, we send you free design concept of one element (by our choice)
Subscribing to our newsletter, you comply with subscription terms and Privacy Policy